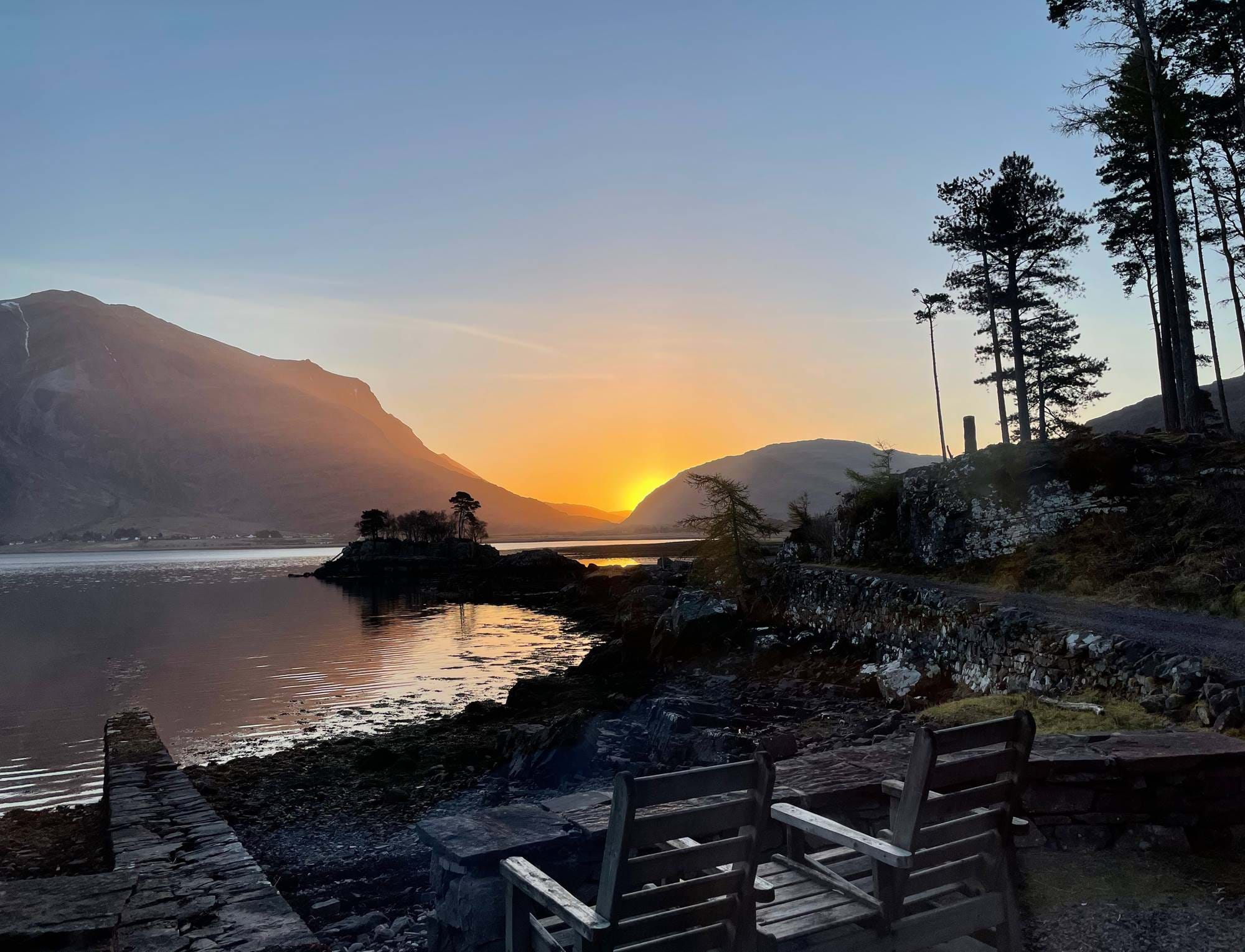 August
For the light mornings and golden nights
August may not be scorching in the Highlands, but the month brings long days beaming with morning rays, golden evening hours, and perhaps even a welcome light shower or two.
The summer Bank Holiday is a great time for a Scottish adventure at The Torridon, with plenty of daylight in which to explore the rolling nearby hills and sea loch.
On your bike
Get closer to the landscape and build in more exploring time by hiring one of our Saracen XC mountain bikes. You'll pedal along winding wooded paths, discovering lesser-known corners at a leisurely pace, all while enjoying the refreshing mountain breeze.
Or, if you prefer to explore on foot, simply step out into the wilderness, connect with nature and clear your mind.
What's growing?
In August our kitchen garden boasts a bounty of beans and peas, packed full of nutrients from our rich Highland soil. These are the perfect base for many refreshing summer dishes.
The herbaceous borders are in full bloom, so expect to find a fragrant sprig of rosemary in your gin or some delicate chopped dill in your salad.
Flavour of the month
Strawberries are now at the height of their ripeness.
A beautifully bold shade of red and bursting with sweet juice, you'll find them on our 1887 menu, complementing a smooth Glenmorangie baba and a light crème fraiche from the Black Isle.