The Whisky Bar
A whisky wonderland
Explore our unparalleled whisky selection, a treasure trove of 365 classic and rare malts. With a whisky for every day of the year, you're bound to uncover a new favourite.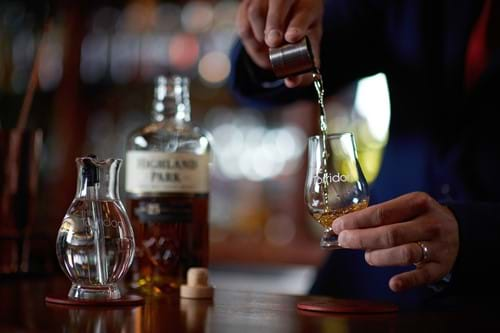 Whether perched at our oak-panelled bar or nestled into a plush sofa, embark on a nosing and tasting adventure of your chosen dram with one of our whisky experts. Aficionados and adventurers are welcome.
Gin lovers, behold, we have 120 gins including our very own Arcturus Gin, born in Torridon and crafted using the finest local botanicals. A haven for connoisseurs.